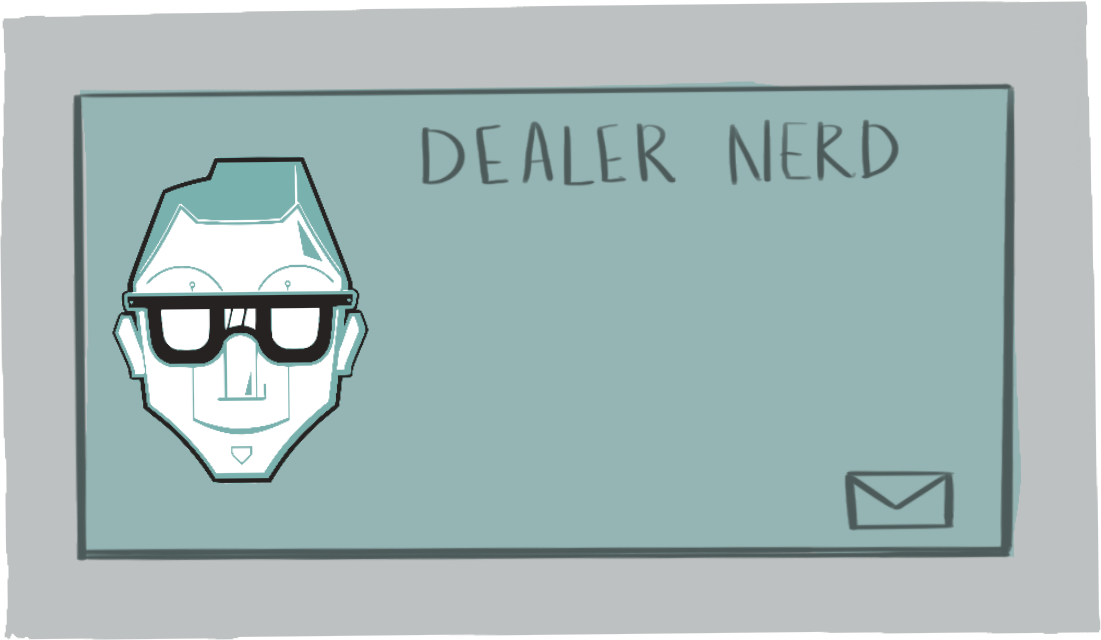 Products
Tired of ordering Business Cards?
Hey Salespeople, we have a fantastic item for you. Do you wonder how often your card is looked at and discarded? Do you wish you could get prospective contact information, but the customer will not give it up? And if they give you information, did you lose it because you wrote it on the back of your card and left it at home? Did you wash the lead in the laundry? Computer nerds have changed the game using NFC technology. Near-field communication is like Bluetooth but intentionally made to communicate a short distance. The tap on your credit card uses NFC.
Contact Us
Solution
We suggest you order one digital hard card from DealerNerd, today. Many options include custom printed cards, 24k cards, circle phone tags, and neck badges. Setup is easy, and we are ready to help. We will need your help with a few things, but we can manage it for you and help you market your name in the future.
Contact Us
Basic
Part of our full service is providing you with a QR code for your traditional cards. We would still offer customers the ability to scan your "hard card," but we would also ask your printer to add the QR code on your paper cards. If you would like to do everything on your own, start here at https://popl.co
Contact Us